Etalon
Our role
Corporate website, 3d animation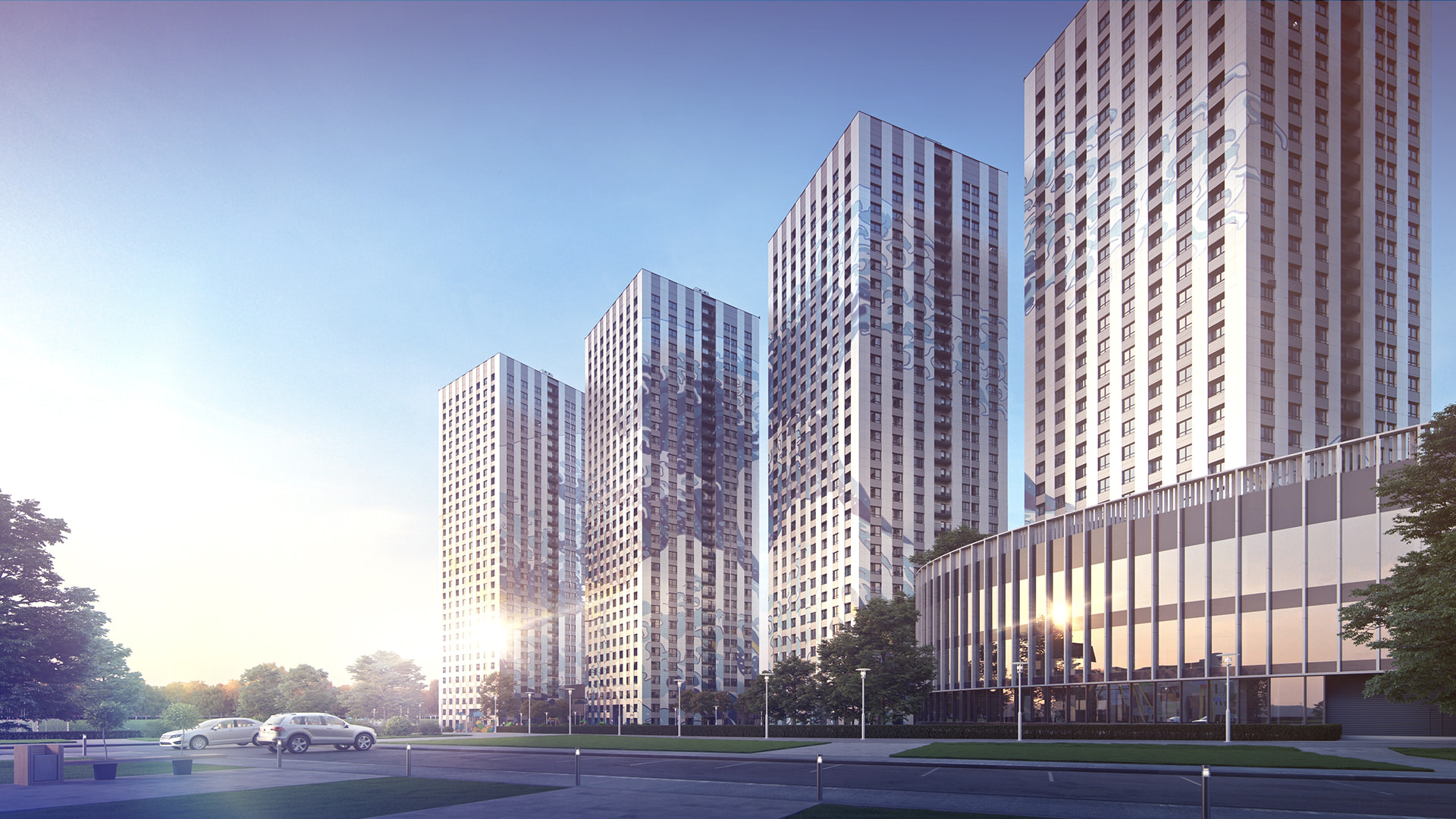 Awards
GOLDEN SITE
1 place. Website development or construction company
The core competencies of EtalonStroy are accuracy, many years of experience, hard work, as well as the introduction of the most modern building technologies in their work.
That is why on all pages of the site we laid a block structure that reflects the direction of the company.
Much attention is paid to the site materials. So, using 3D-video on the main page, we reflected the company's competencies, demonstrated the experience gained over 30 years of work. The site turned out to be modern, not overloaded and concise, easy for both perception and for use.
Main

page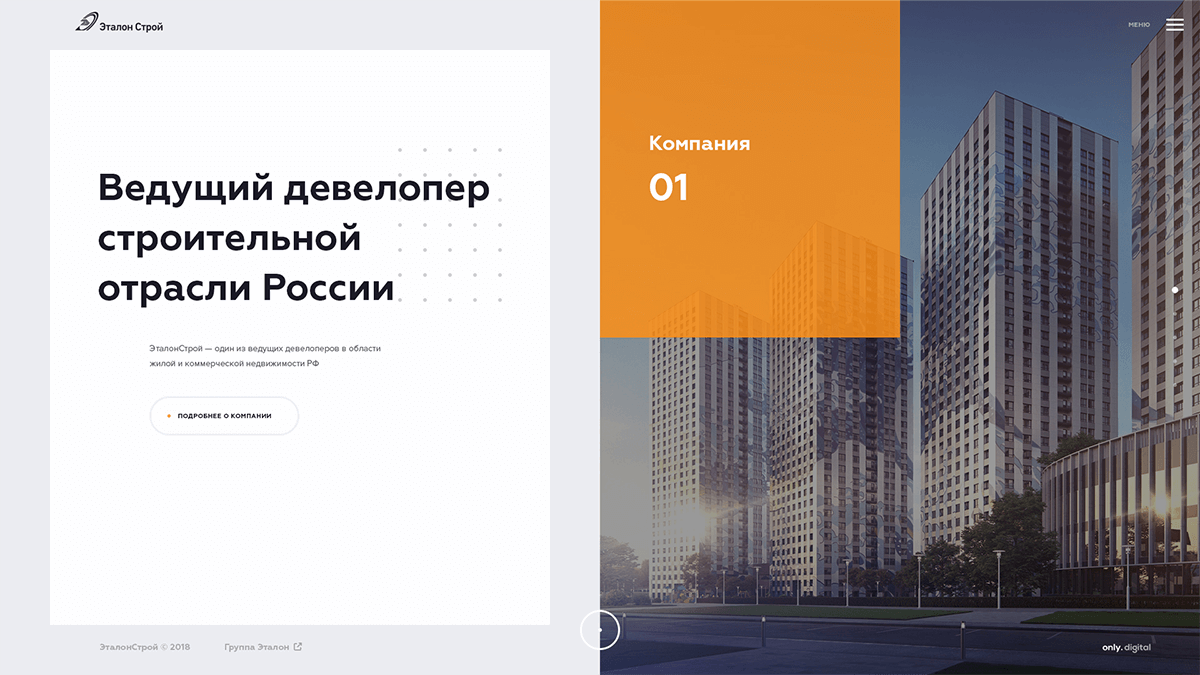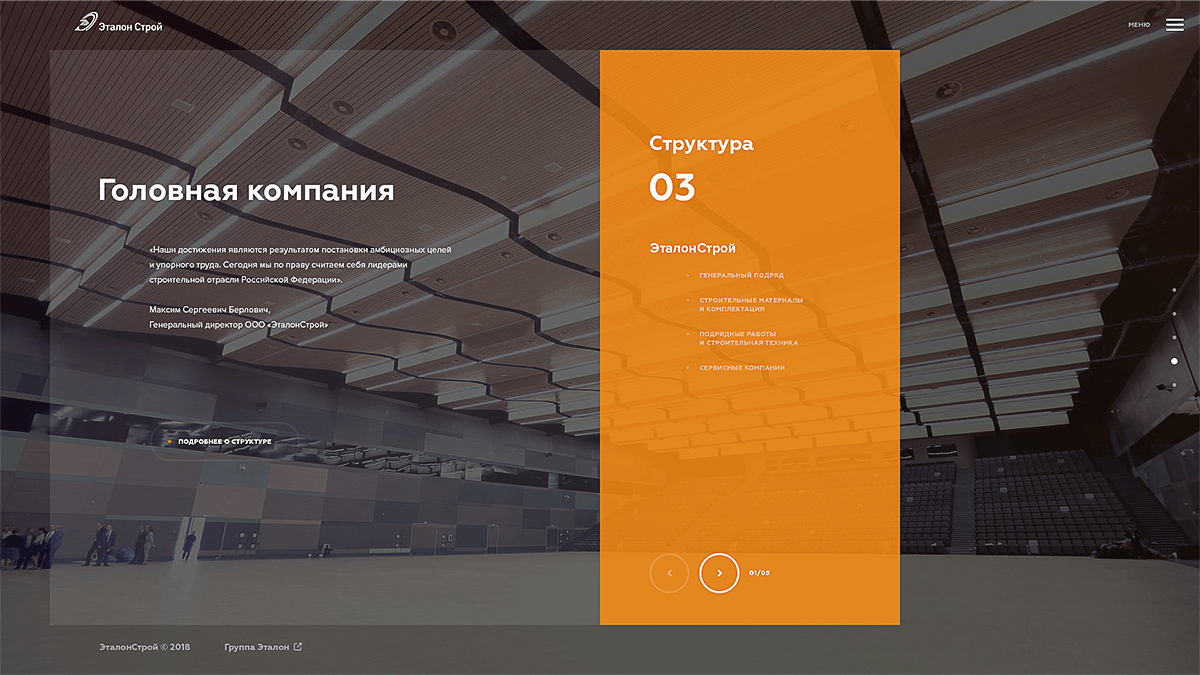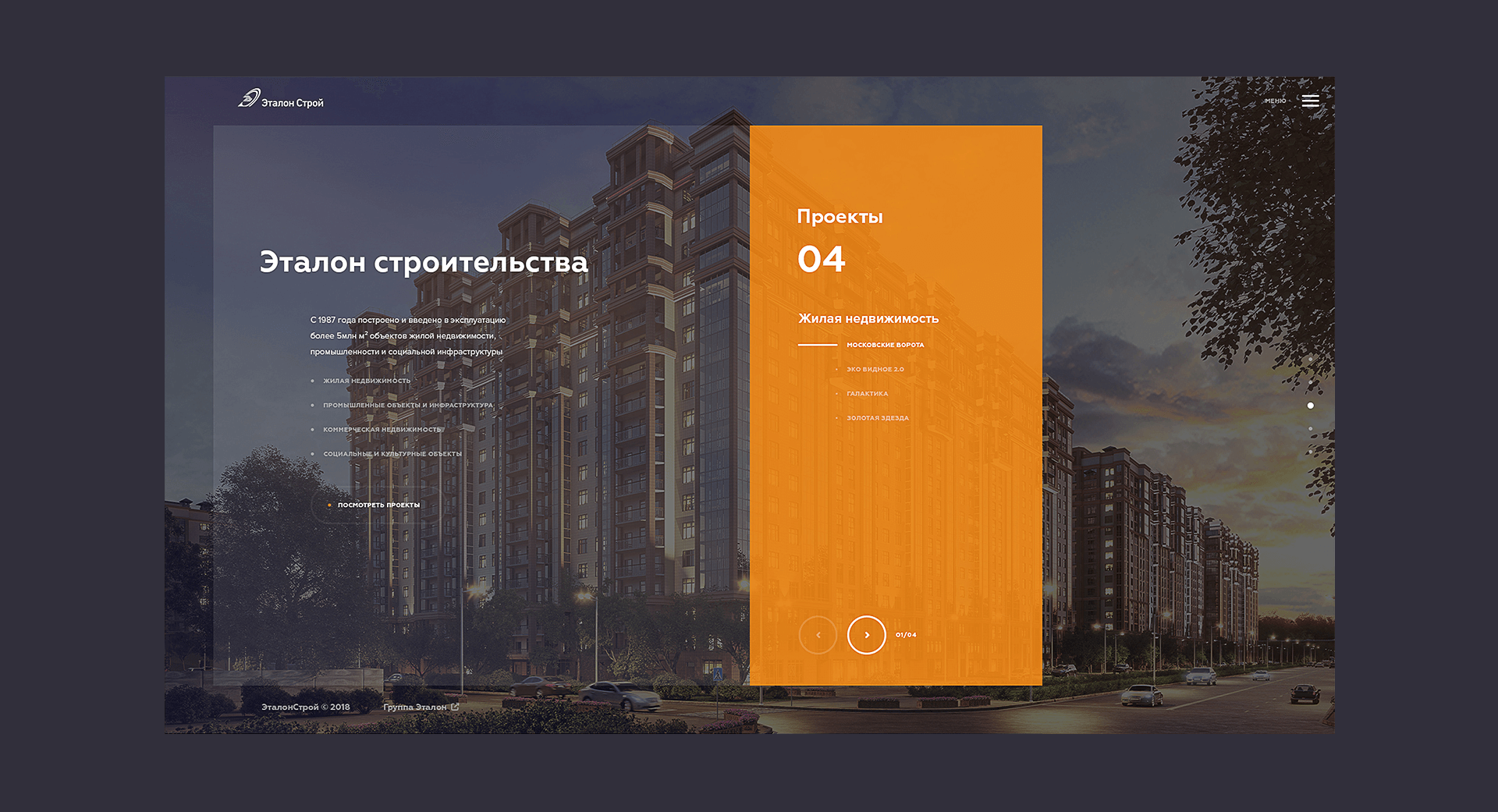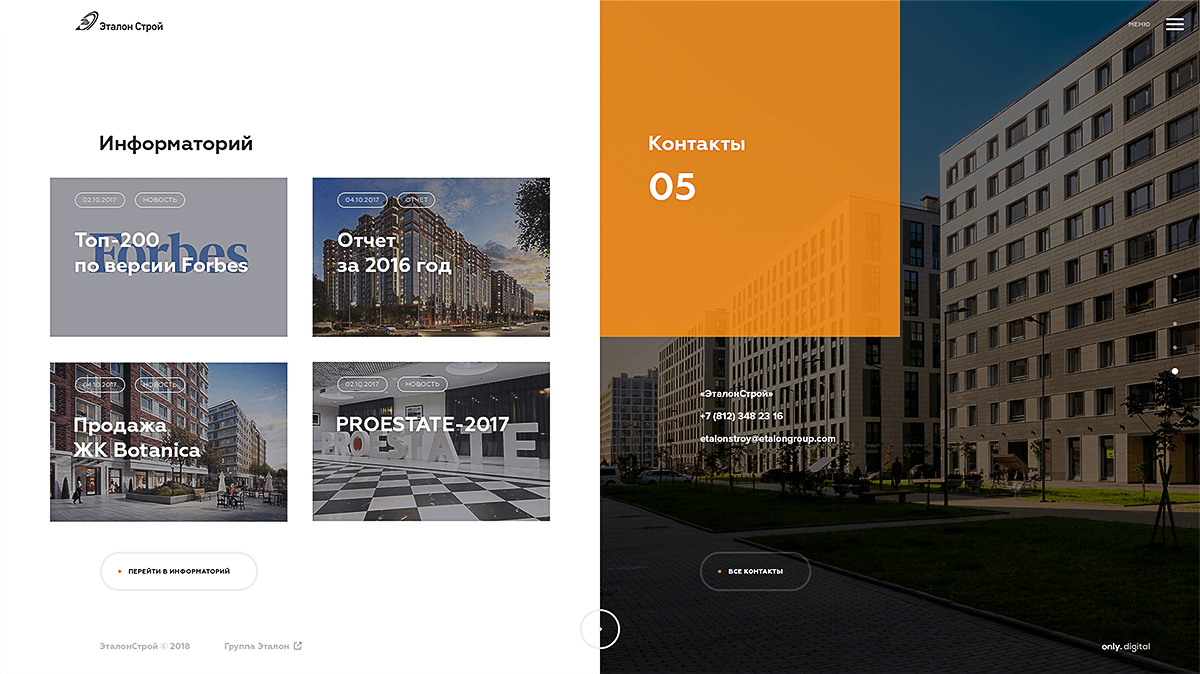 3D models

animation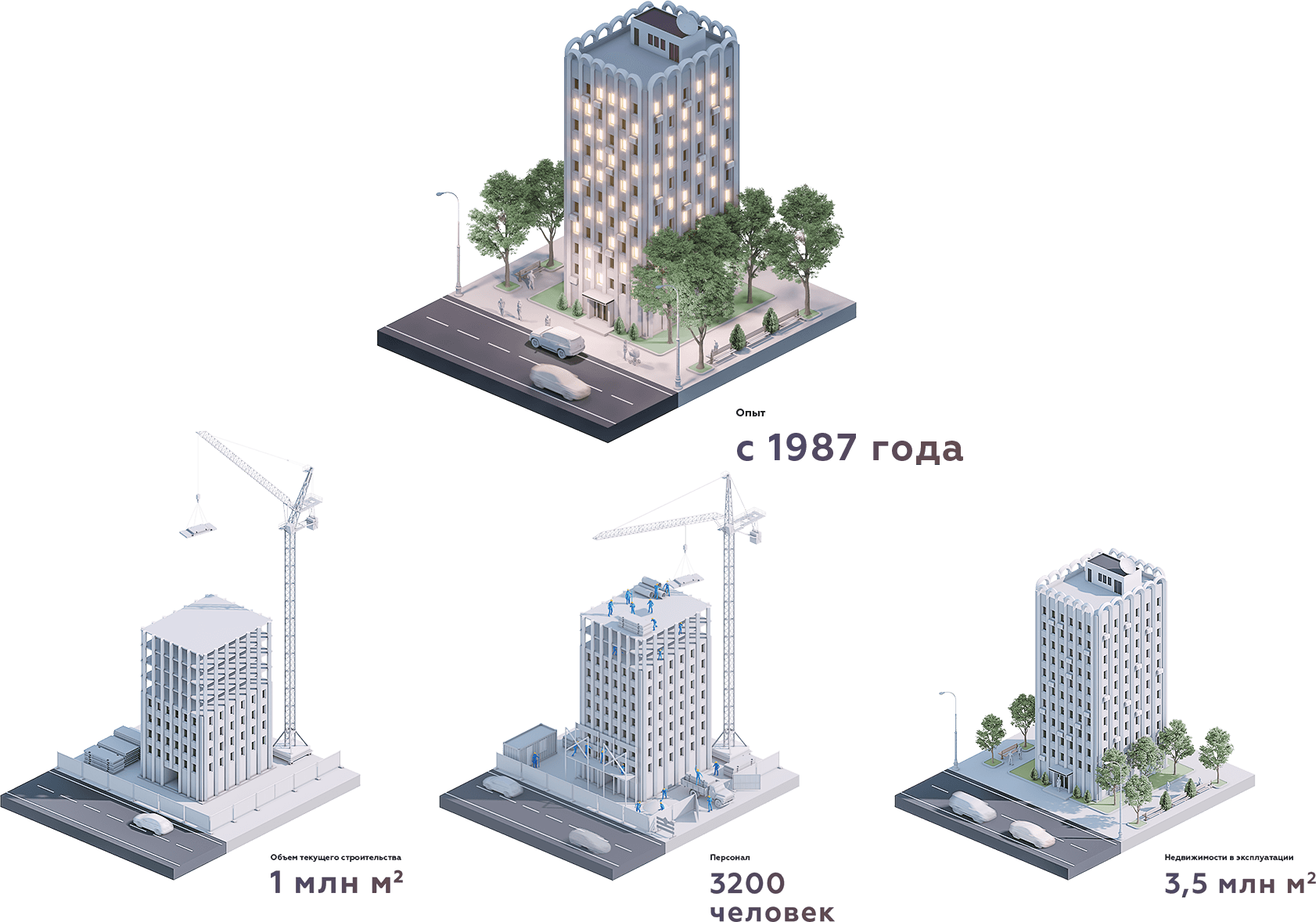 Activity

page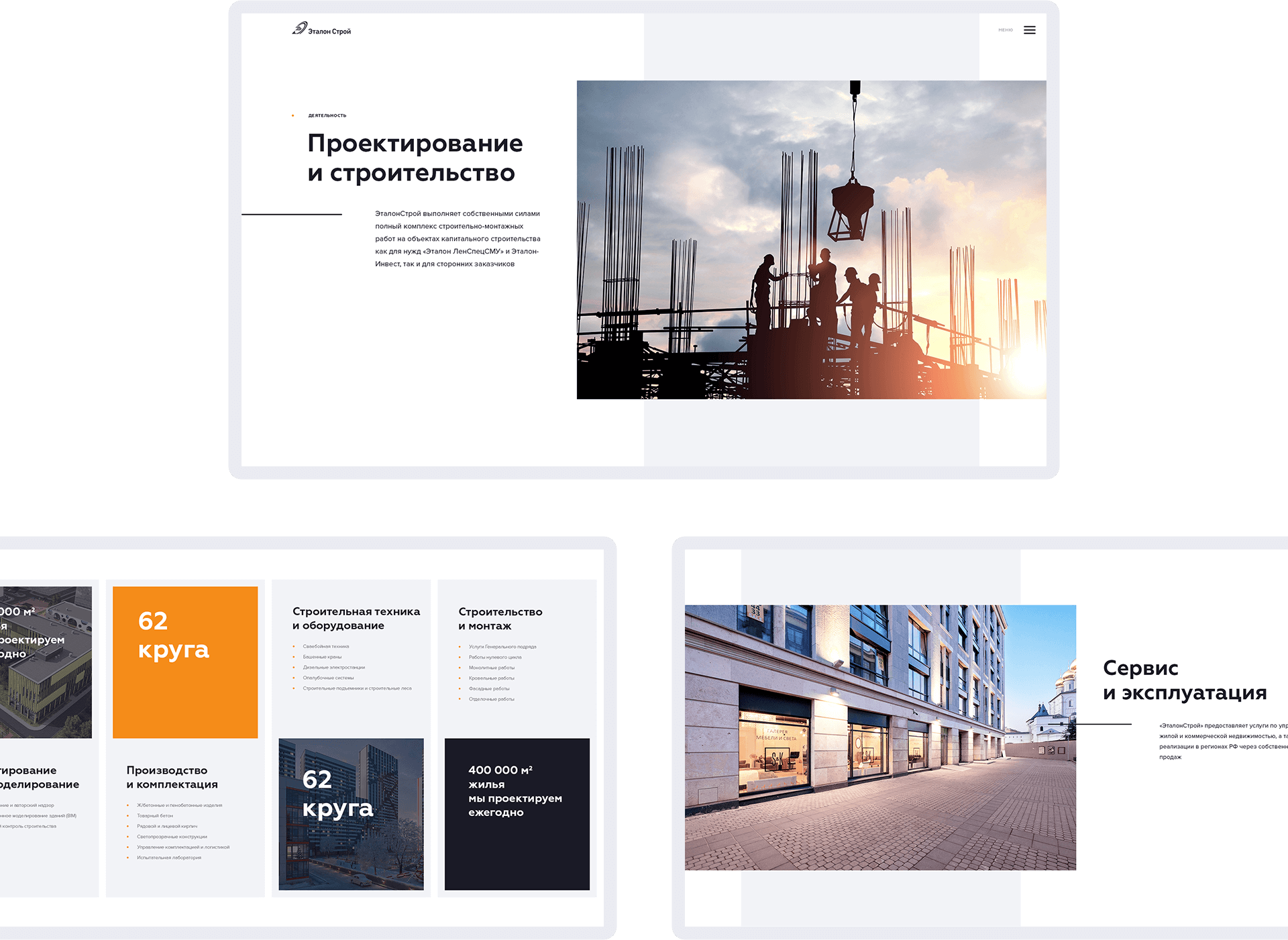 Company

page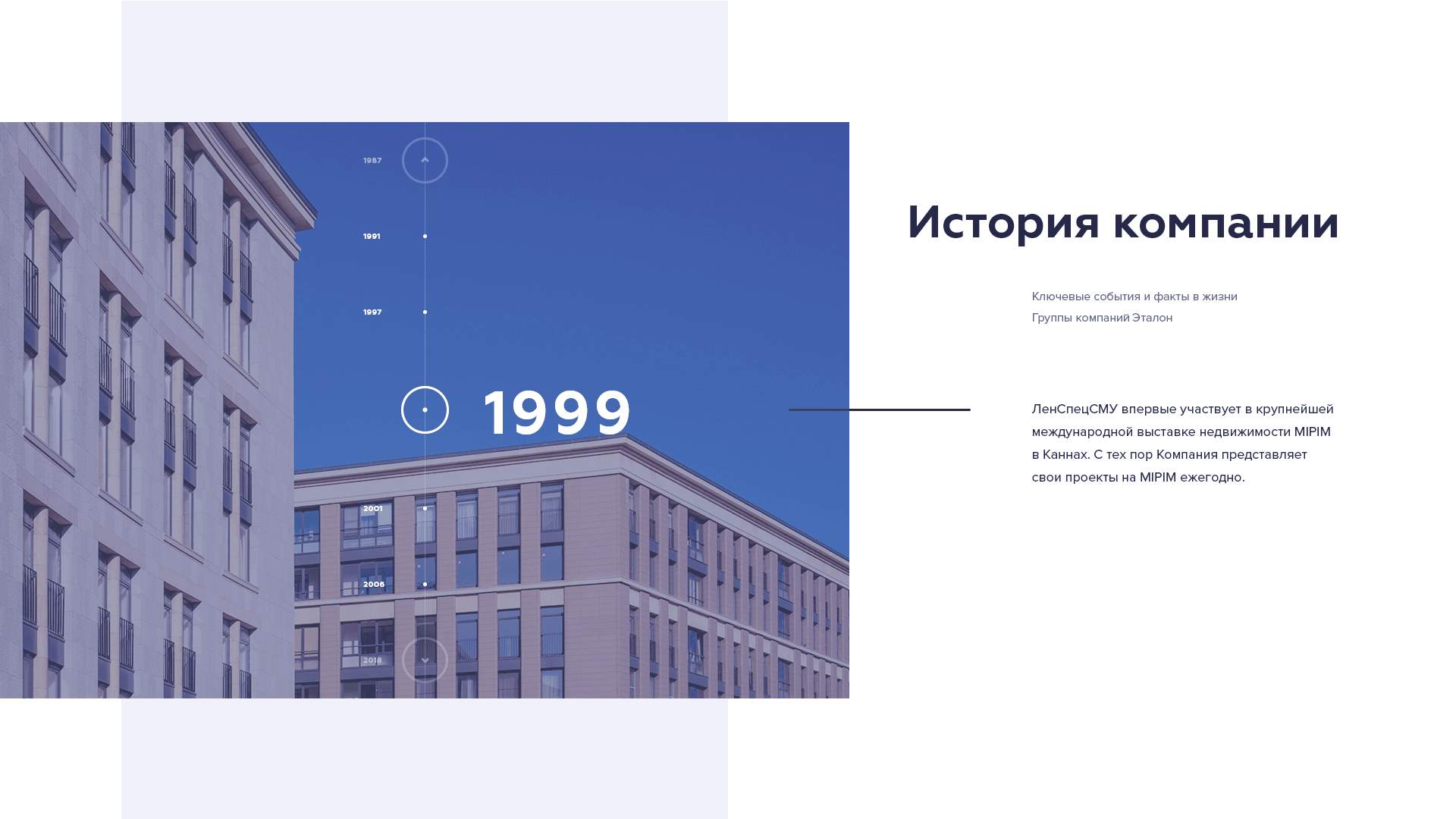 Press

center