EXC catalogs
Our role
Design and layout of catalogs, photos, original layouts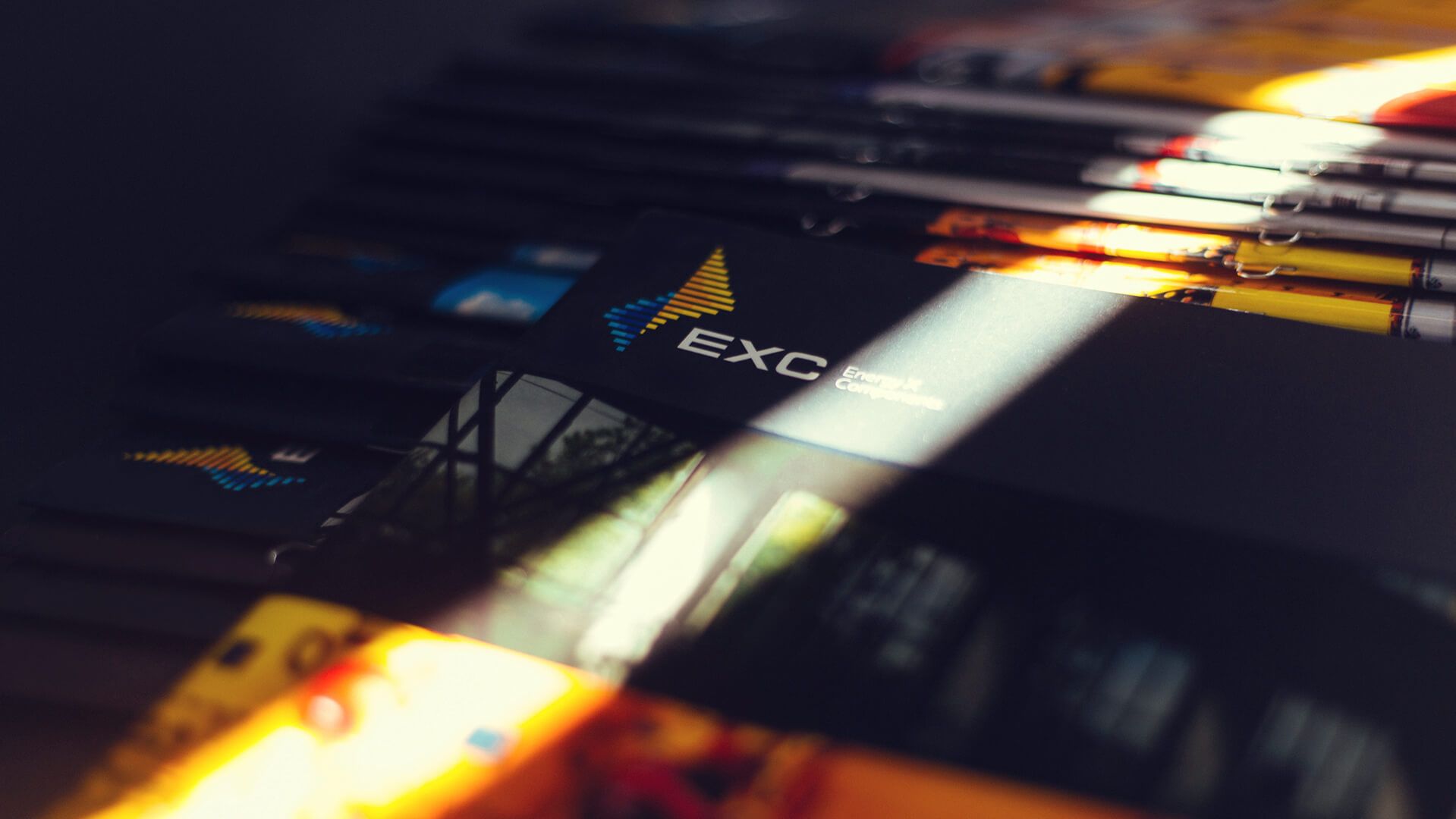 Product catalogs of the exc.
The task was to prepare printed materials, presenting the equipment of the company, within the framework of the existing corporate identity. In the course of the layout it was necessary to use the existing graphic materials - equipment diagrams and company photos.
Design and layout
10 catalogs by type of equipment // 10 English versions // Corporate presentation // Folder
An initial analysis of existing print publications of the company gave an understandingthat the equipment is divided into 2 types - common industrial and mining. For clearer identification, different color coding of the covers was used.
In addition to color identification, the catalogs contain an introductory section on the type of equipment.
Catalogs are filled with information of various types: charts, photographs, formulas and tables. The task of design and work with the text was an organic combination of all these heterogeneous elements.
The catalogs include tear-down forms for ordering equipment.
Historically, some of the company's catalogs were horizontal, some vertical; The current layout inherited this feature from earlier versions.
Not all catalogs had extensive text content. A small amount of text in some sections had to somehow be graphically played out, so a somewhat informal styling of the layout was born, which later needed to be introduced for more text-rich catalogs.
In addition to the equipment catalogs, a corporate presentation was made,containing detailed information about the company's activities, its structure andmain manufacturing plants, work geography, main types of equipment, large realized objects, as well as service and maintenance.
The presentation has 2 versions: a detailed printed version used at exhibitions, and an electronic one with stripped-down content, intended for sending by e-mail. Both versions of the presentation are translated into English and Spanish.
For ease of use and transportation, all the printed materials are combined into a common folder with a pattern of branded photographs.