GlobalNet is a telecommunications company providing backbone operator services in Europe and Asia
The company came to us with a direct task: to tell about it and its activities and provide customers with the opportunity to familiarize themselves with the coverage map of backbone communication networks.

The data exchange process cannot be touched, felt, or put into a warehouse. To establish communication between GlobalNet and customers in the digital environment needed to solve a visual challenge: to graphically show the services and what it does telecom company.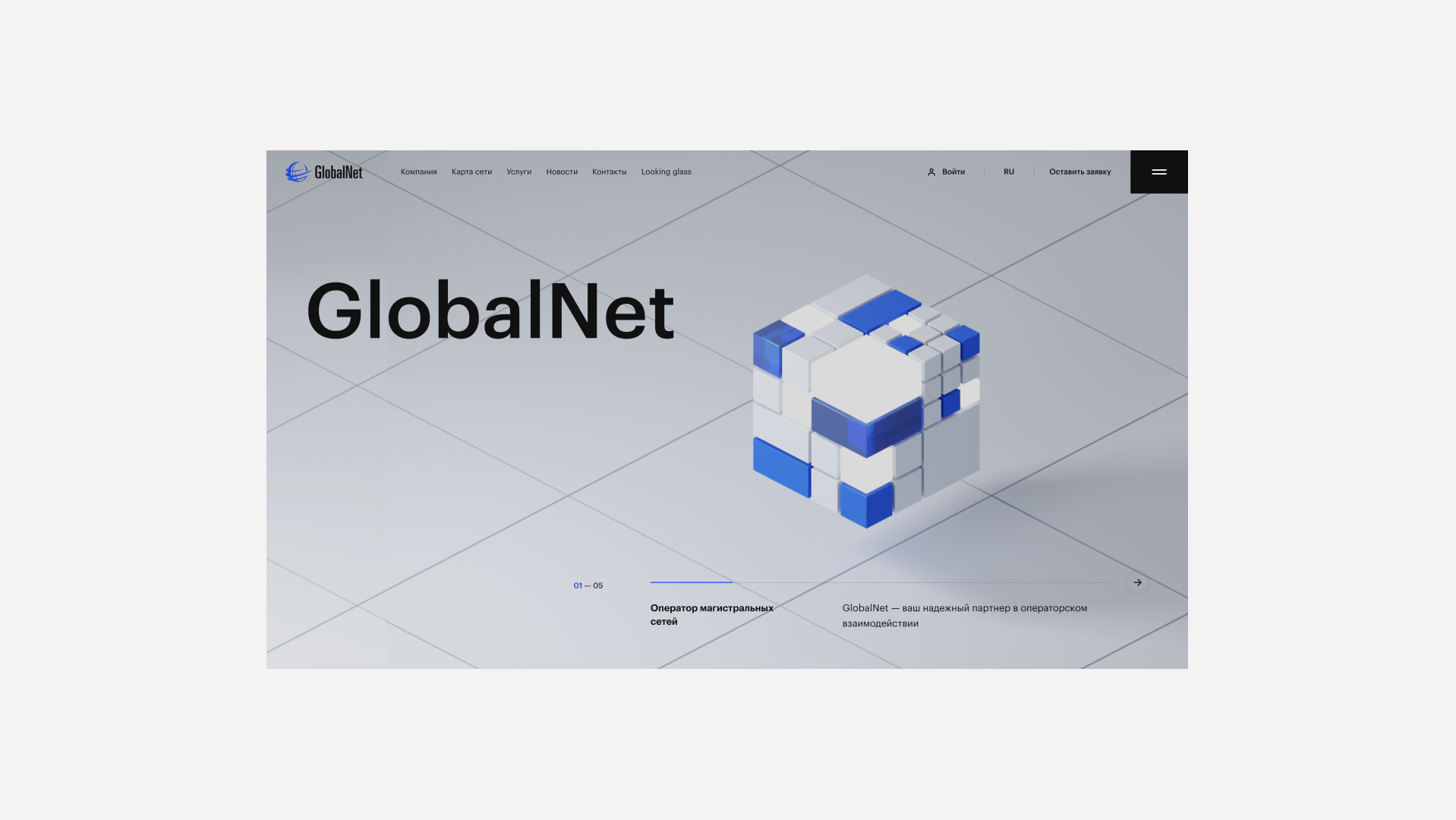 We were looking for a visual metaphor that would accurately reflect the company activities. And she became a cube
The new symbol, its features and geometry reveal the essence of the work and complement the character of the brand.

The reliability and stability of the cube embody the quality of the communication channels that the operator provides to the customers. But at the same time, the figure is dynamic, multifaceted and combines smaller cubes — services. They interact with each other and are in constant motion, like terabytes of particles in a backbone network.
New visual metaphor supported by 3D compositions
We interpreted the company's services through 3D compositions. They graphically and with the help of animation show the scenario of interaction between the performer — GlobalNet and the client, how data is transmitted and information is protected.

A clean design, based on the chosen visual concept, unites all 3D compositions and creates a single system.
GlobalNet is reliable and a responsible telecom operator that delivers the best results in its industry
The new site broadcasts these qualities and reveals the essence of the company's services, establishing the necessary connection with customers in digital. The navigation and structure of the pages of the site are designed to help the user easily understand the complex product of the brand.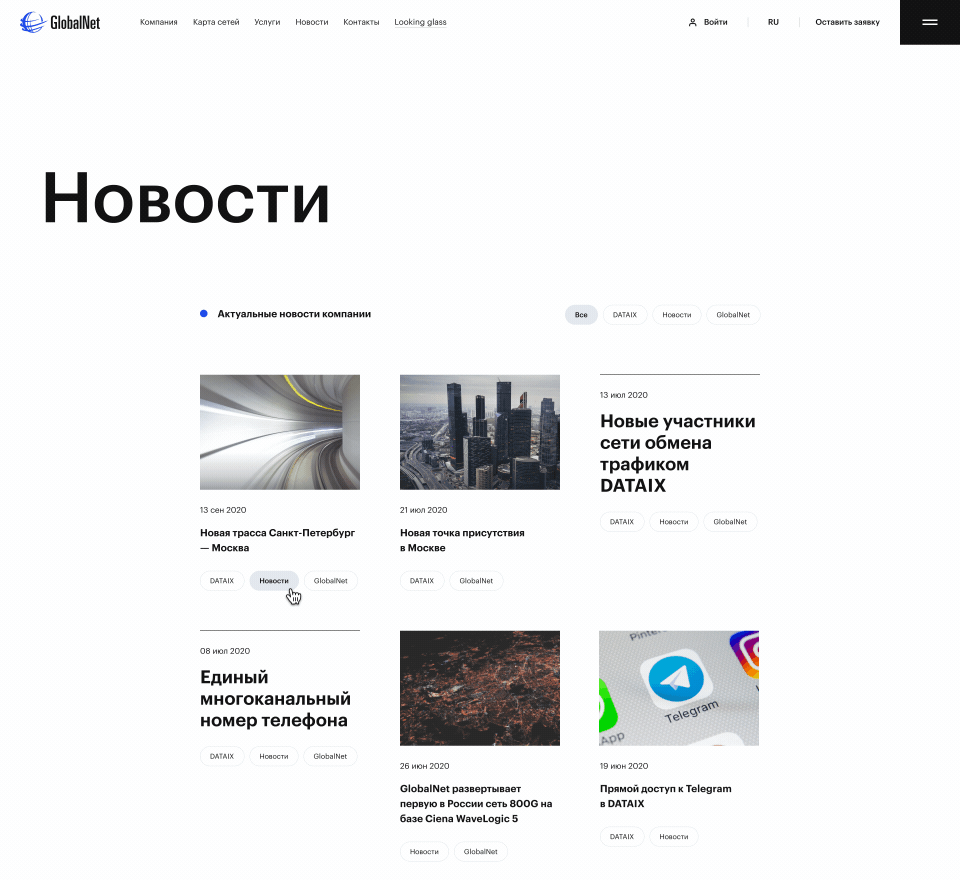 To show the coverage area of ​​the operator's networks, we have implemented a map. On it, the company`s clients online can view the speed of traffic transmission between regions and cities.