Neon
Our role
Website, 3D modeling, animation

Awards
AWWWARDS
Honorable Mention
CSSDA
Special Kudos. Best Innovation. UI design. UX design.
TAGLINE
Silver. Best promo-website
GOLDEN SITE
3rd place. Start-up website
An advertising agency «Neon» brings to the market a completely new service for renting individual signs. This approach allows small enterprises to launch outlets without large start-up investments.
Our task was to create a website that would be suitable for promoting a new service for renting individual signs and a convenient feedback interface.
We found both an effective and simple solution: we invite the customer to try a signboard with the company's name directly on the site and see how it would look at the day and night facade of one of the differently styled buildings.
Using new Google Web P format and the dynamic loading of the content and scripts, we have optimized the site loading speed and got a 100/100 Google Page Speed rating for both mobile devices and desktop.
Intro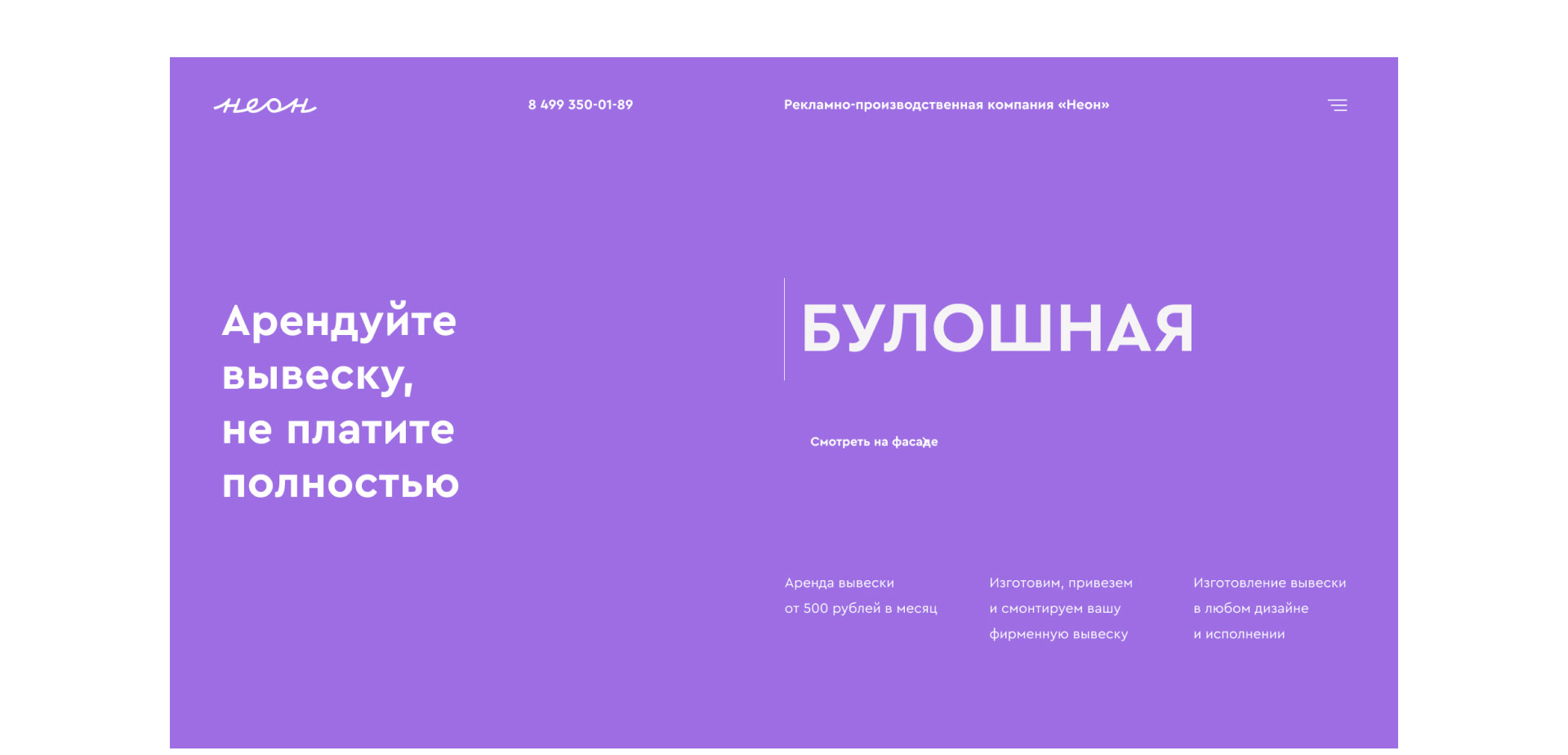 Main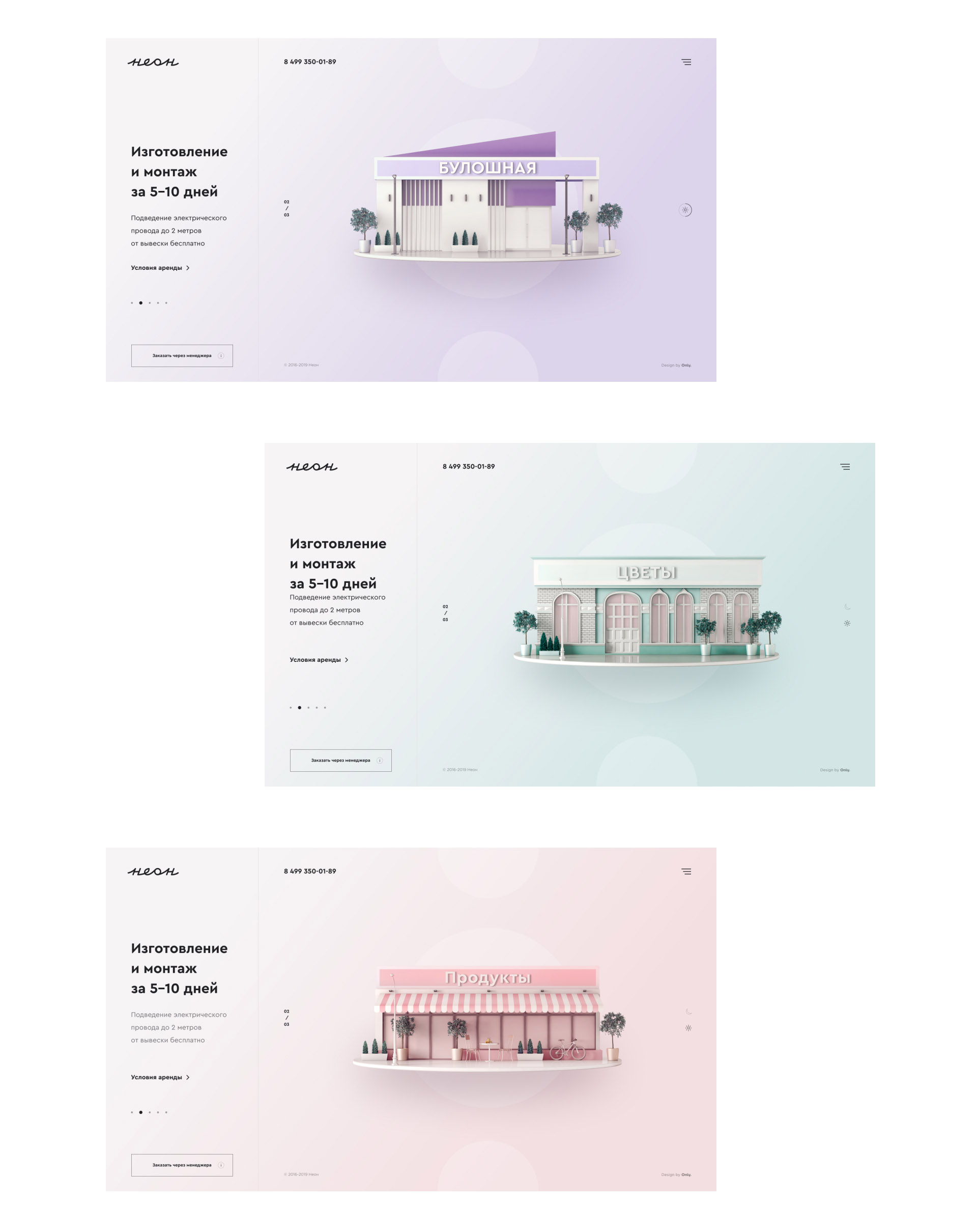 3D models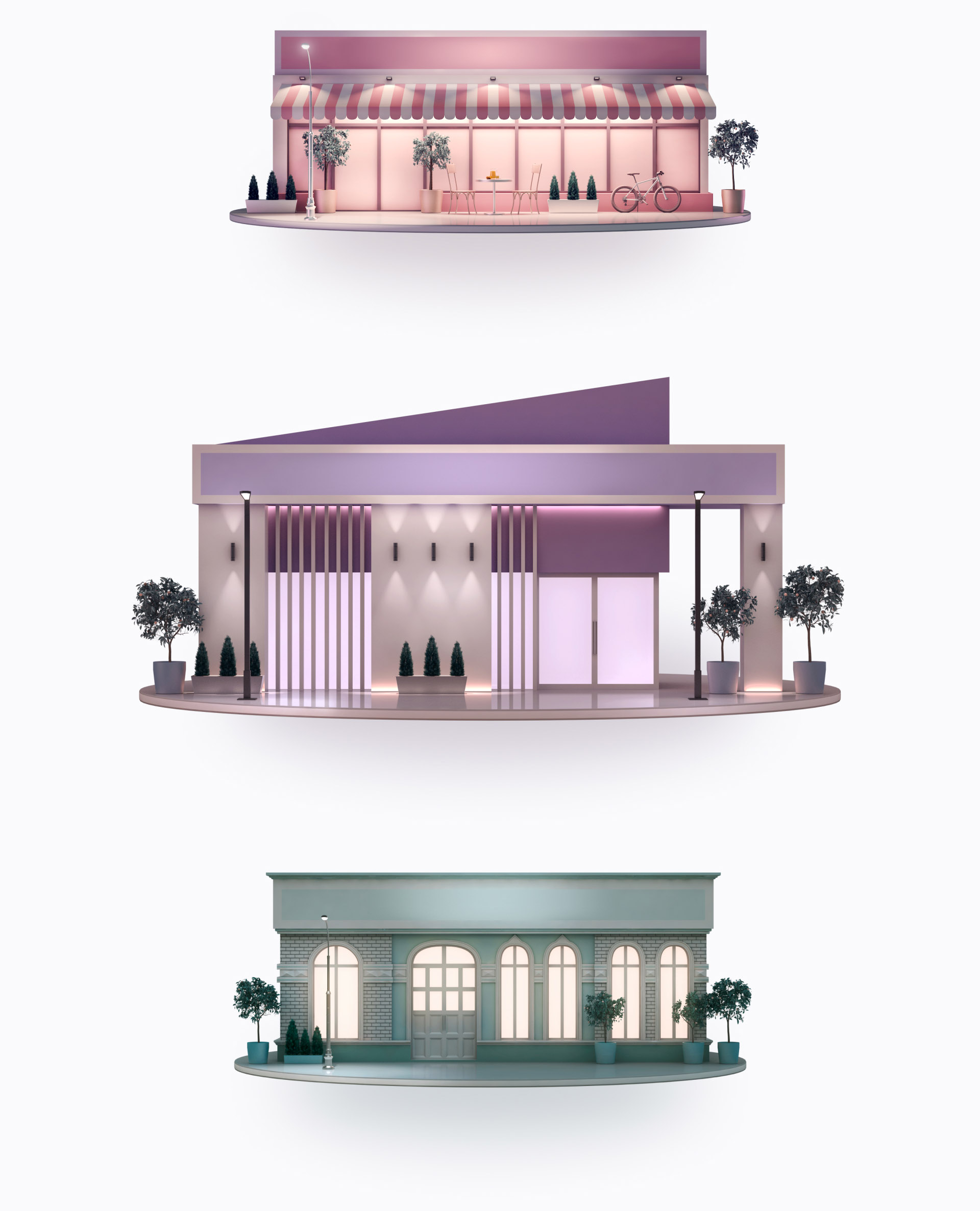 Calculator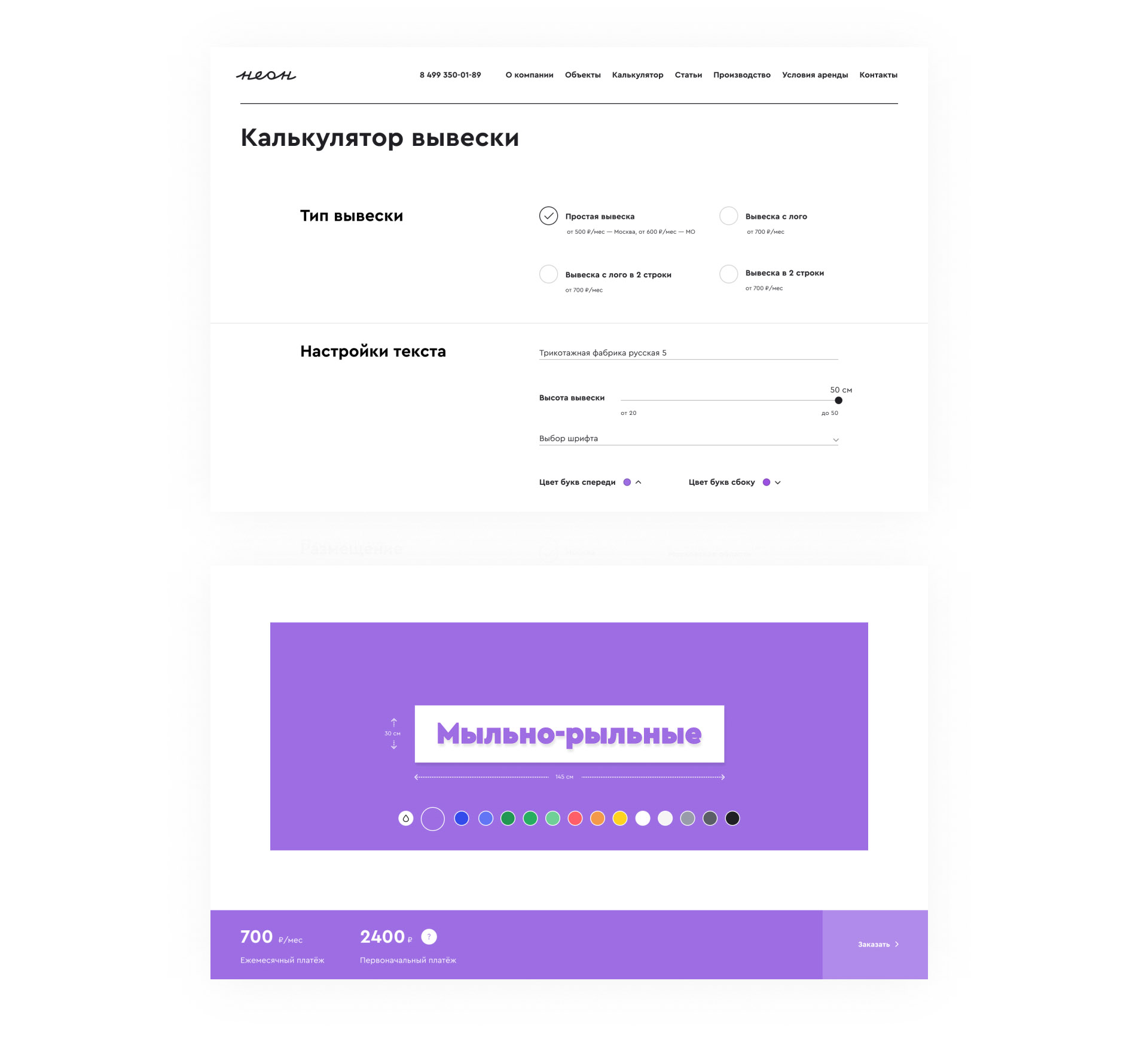 Corporate pages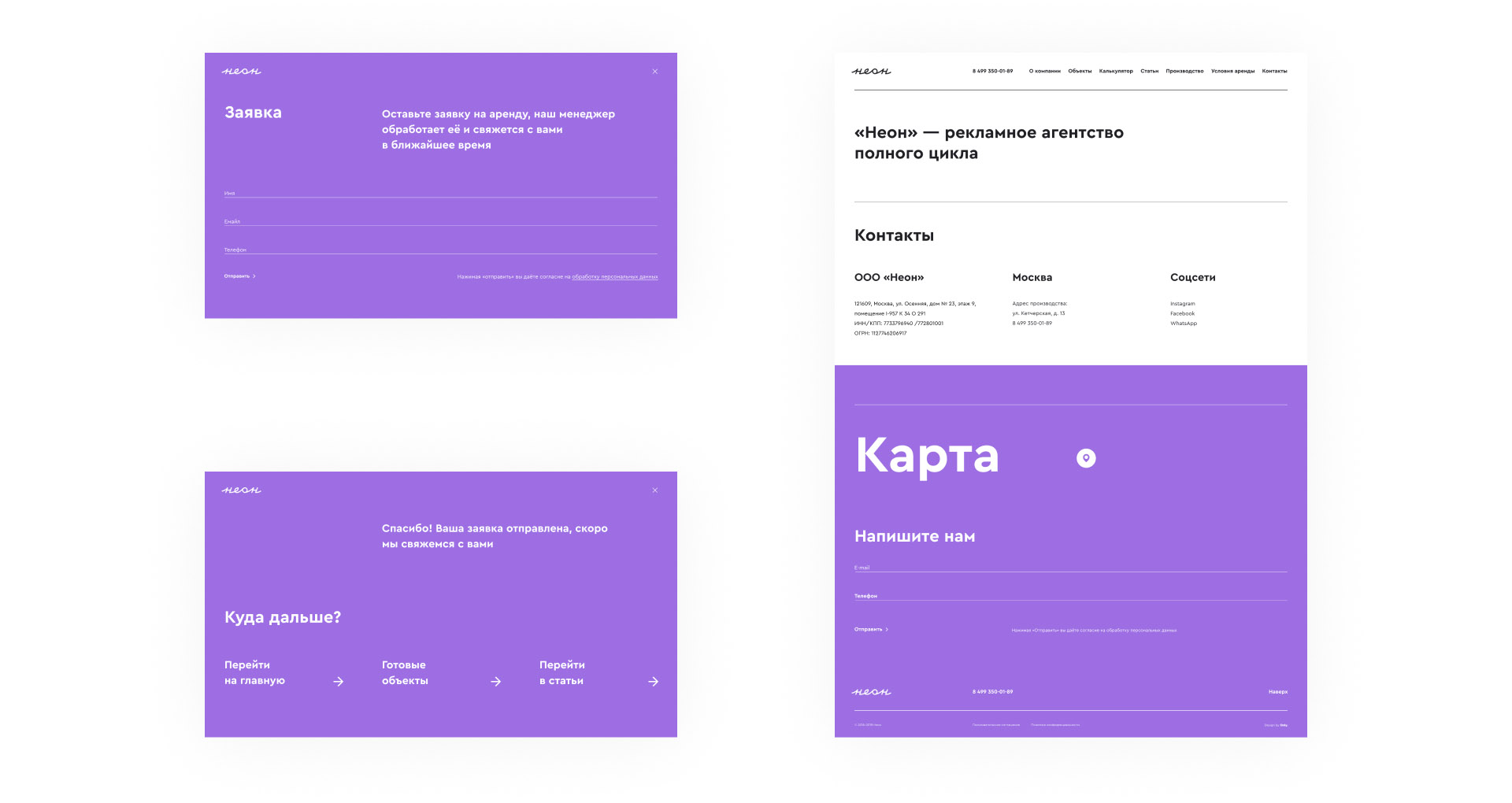 404