Terminal
Our role
Strategy, logo, slogans, identity, posters, guideline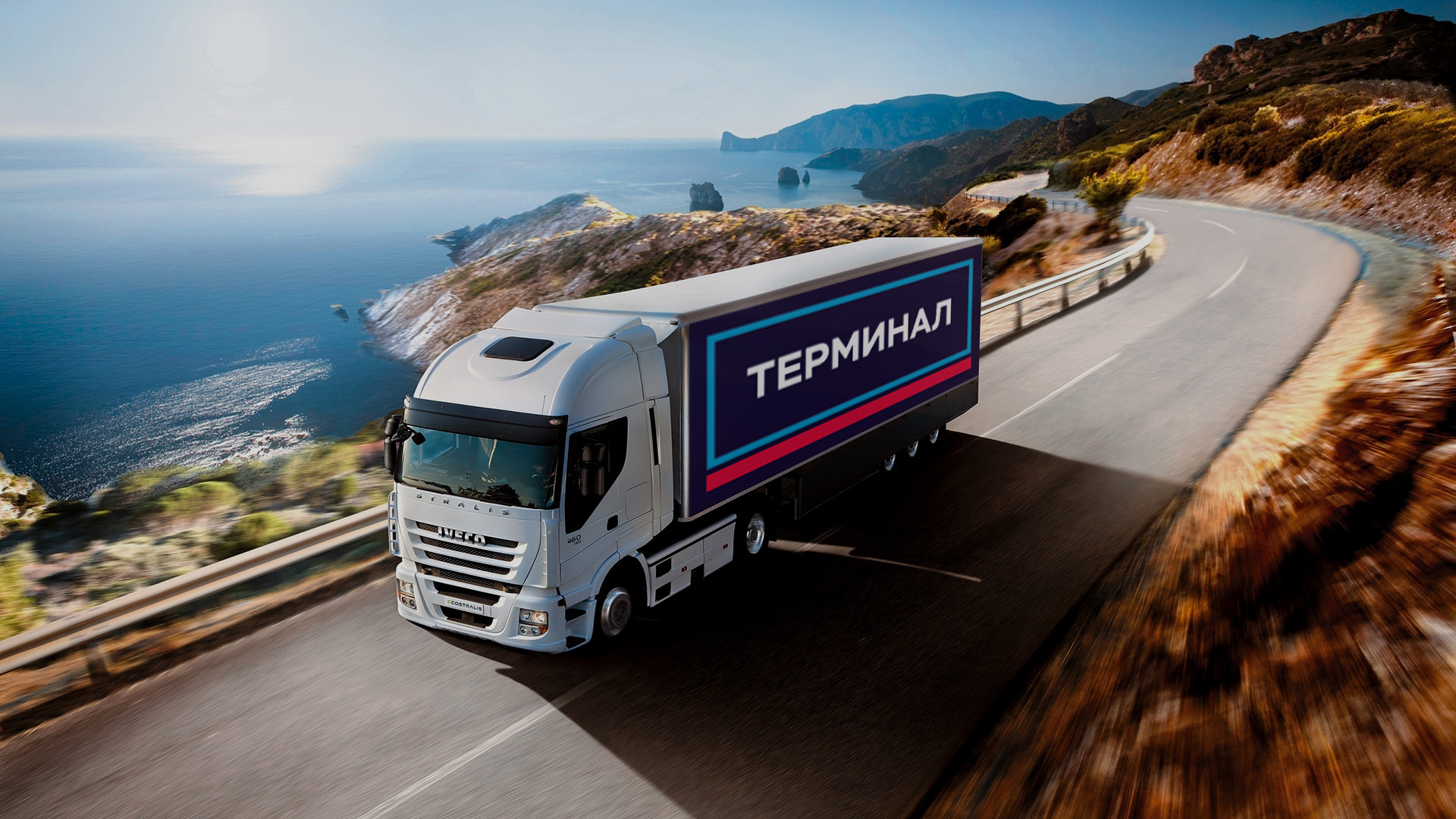 «Terminal» — B2B carrier, working with industrial enterprises.
The company specializes in the transport of bulky and dangerous goods, logistics servicesfor cuts. The main competence of the «Terminal» — to decidecomplex logistical tasks that are non-core to its customers. Make it simple. The visual concept of the brand is built on these opposites.
As reference colors we used road signs: blue — information, red -prohibiting. The basic shape — a rectangle — is stable, reliable, conveys brand values and contains a reference.to the shape of the truck and container.
The idea of opposites was developed in a series of brand lines for each of the company's activities.
Transportation of dangerous goods
Safe transportation of dangerous goods
Freight on the difficult route
Simple organization of difficult routes
Transportation of industrial goods
Easy transportation of heavy loads
Stripping work
We dig up the main thing
The project has developed posters that, on the one hand, illustrate areas of activity, and on the other, convey the idea of the brand.
The logo and all related elements naturally look in the application environment, are easy to read and set the correct emotional background.