Umatex Pilot Line ICS
Our role
Website, 3D modeling, animation
Awards
TAGLINE
Best service innovation — production line interface
UMATEX — a Russian leader in the production and research development of carbon fiber and fiber-based items. It's a part of the State Corporation Rosatom.
Within the modernization of the production research line, it has become necessary to develop the interface design of an automated control system for the carbon fiber production experimental line.
The design development required total immersion into technological processes controlled by each of ICS screens: at the beginning we got detail documentation which described technological processes and a list of managed and displayed elements of every screen.
For UX-design we had to find out what proofing bath is and how many modes high-temperature carbonization furnace can have, how the rollers speed is set, when emergency stop is required, which various input parameters configuration order should be etc.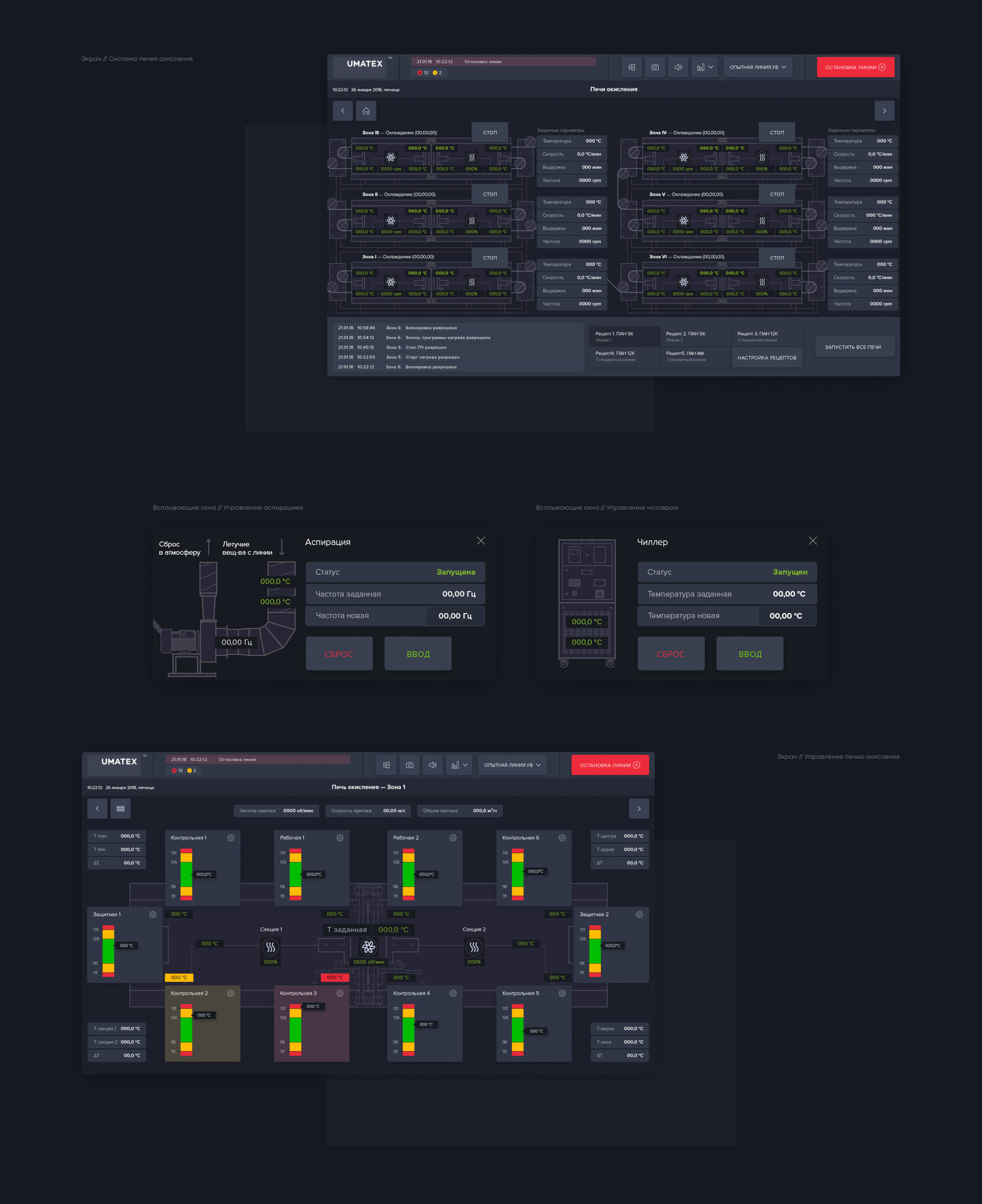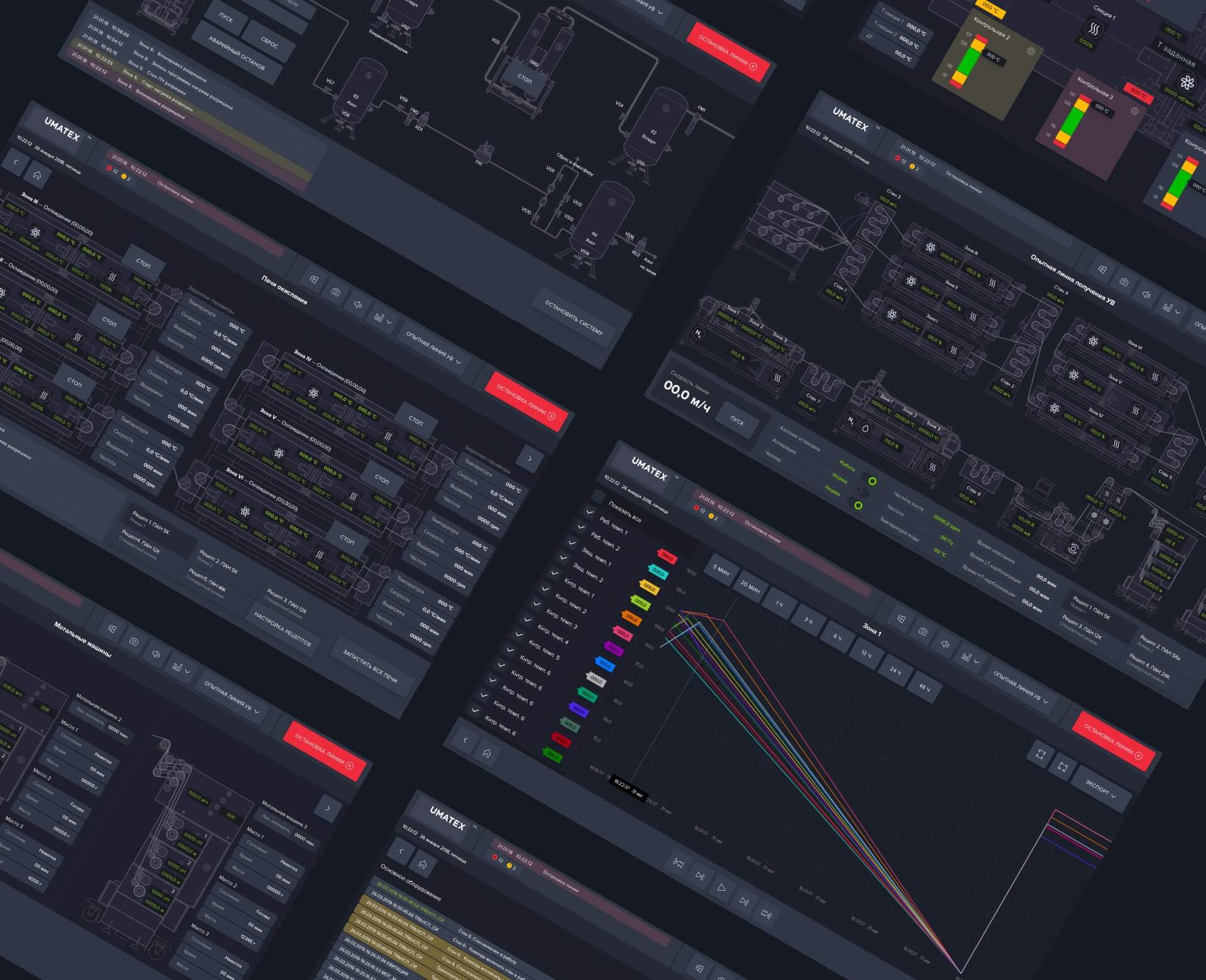 All mnemonic schemes were drawn based on photos of real equipment, thus it reflects the production process as accurately as possible, including the fibre section and the position of system objects relative to one another.
Due to specificities of integration of design into the system, the UI-kit development was not enough. It was necessary to create layouts for each screen, taking into account all possible system states, navigation elements, service message statuses, and prepare them for accurate integration blocks.
The system consists of 3 control panels, the interface was designed for each of those: the operator panel box with 21.5″ touch screen, ASU equipment surface treatment with 12″ monitor and the ACS systems of fiber transportation.
High-quality high-tech product was successfully created due to the combination of detailed expertise of three companies — a research-production company from Umatex engineers, producing and experiencing one from the system developer, and our own one in terms of the interface UX-design.
The project undertook more than a year and included several iterations. We participated in the commissioning of the equipment and refined the interface together with Umatex engineers and the developer of the production line ICS.