Vympel SGMS
Our role
Promo site, 3d-station modeling, 3d video, 4k interactive panel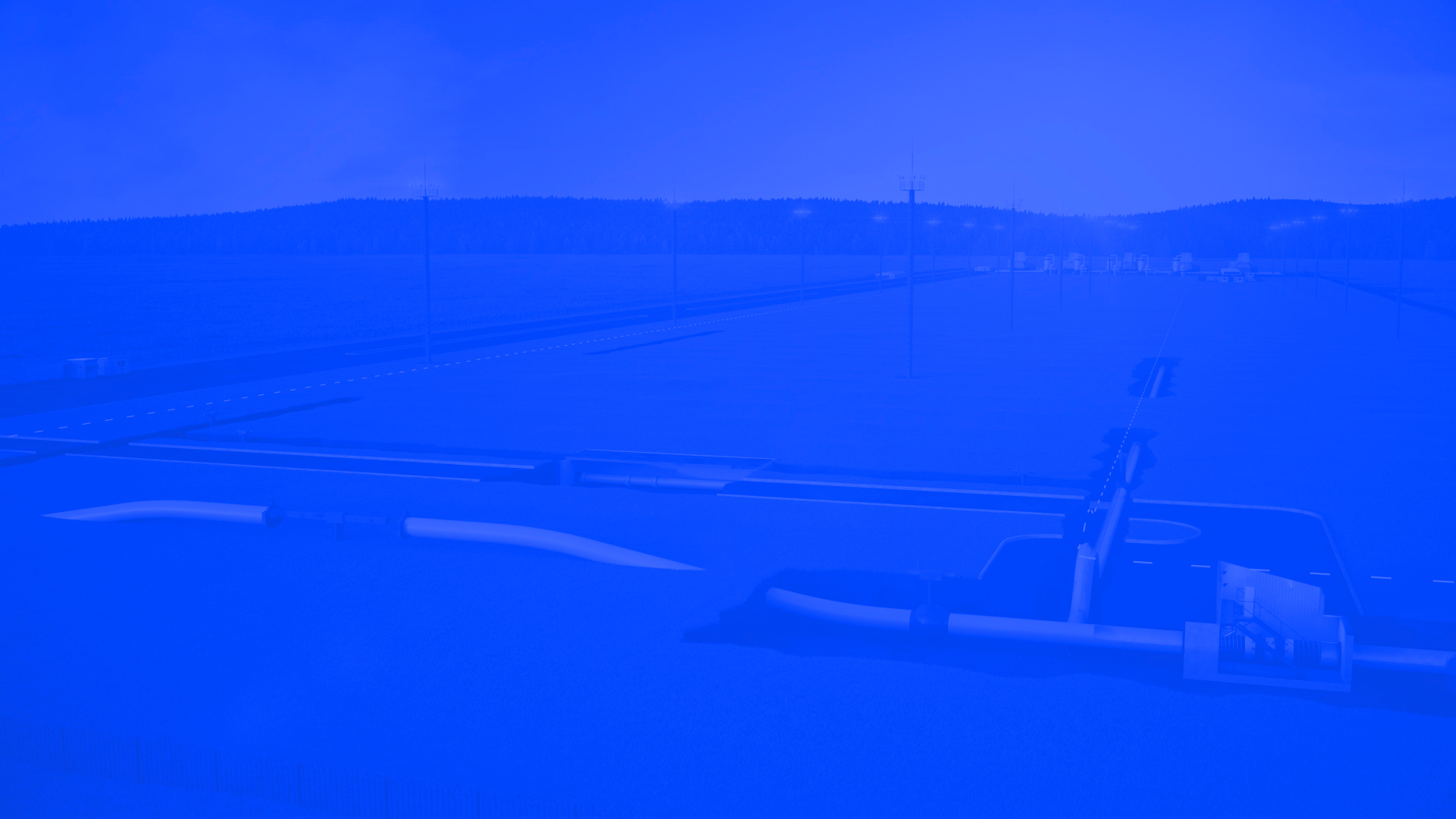 Awards
AWWWARDS
Honorable Mention
Scientific-Production Association Vympel developed an innovative method designed to globally change the approach to the control of gas measuring equipment in the oil and gas industry single-gas measuring station, abbreviated as SGMS.
The promotional site we created clearly demonstrates the process of measuring and the merits of OGIS. The project has developed a realistic 3D model of a complex of engineering structures and simulated the actions of objects in real time. The main points of the equipment diagnostics implemented using 3D-video.
Main
page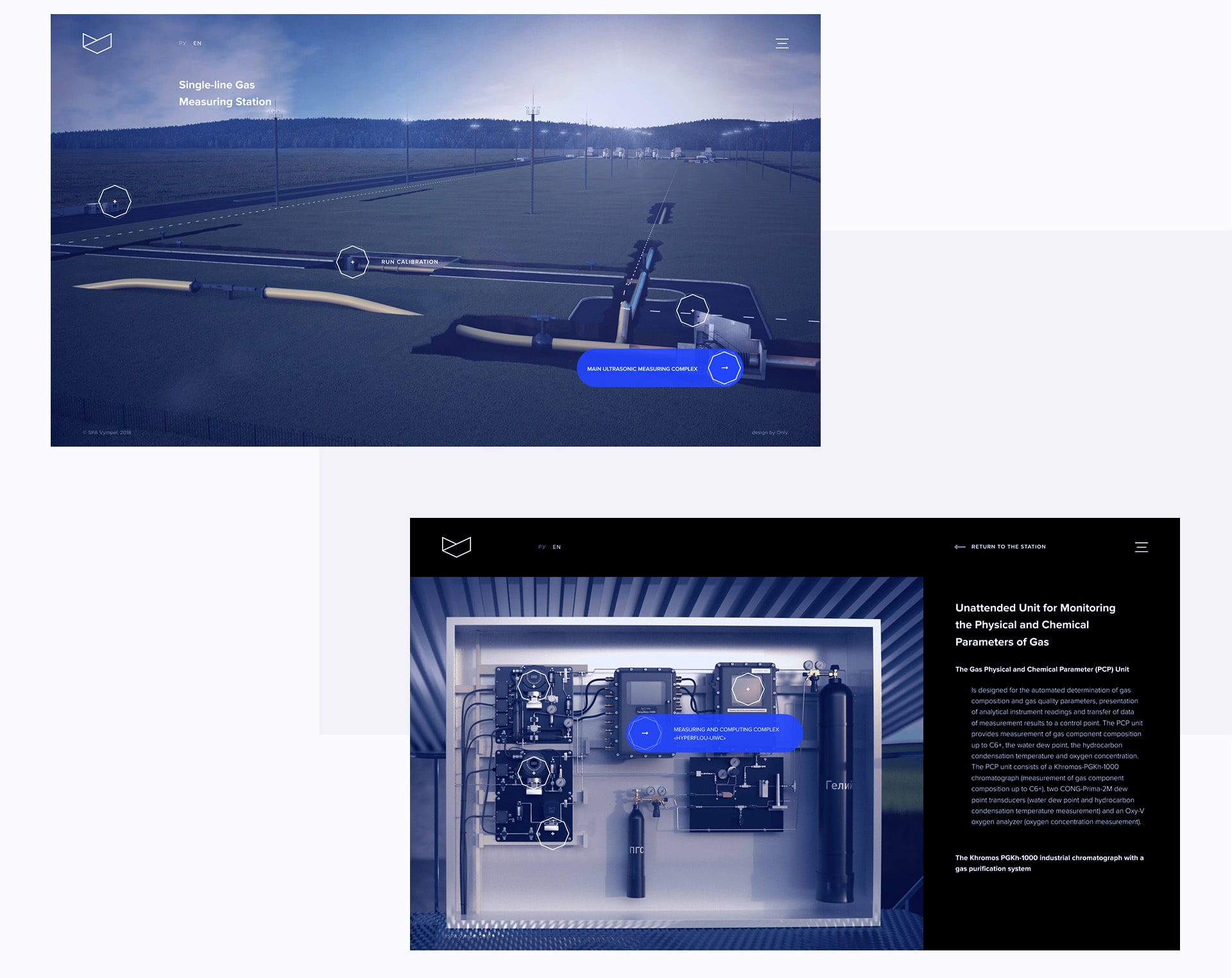 Menu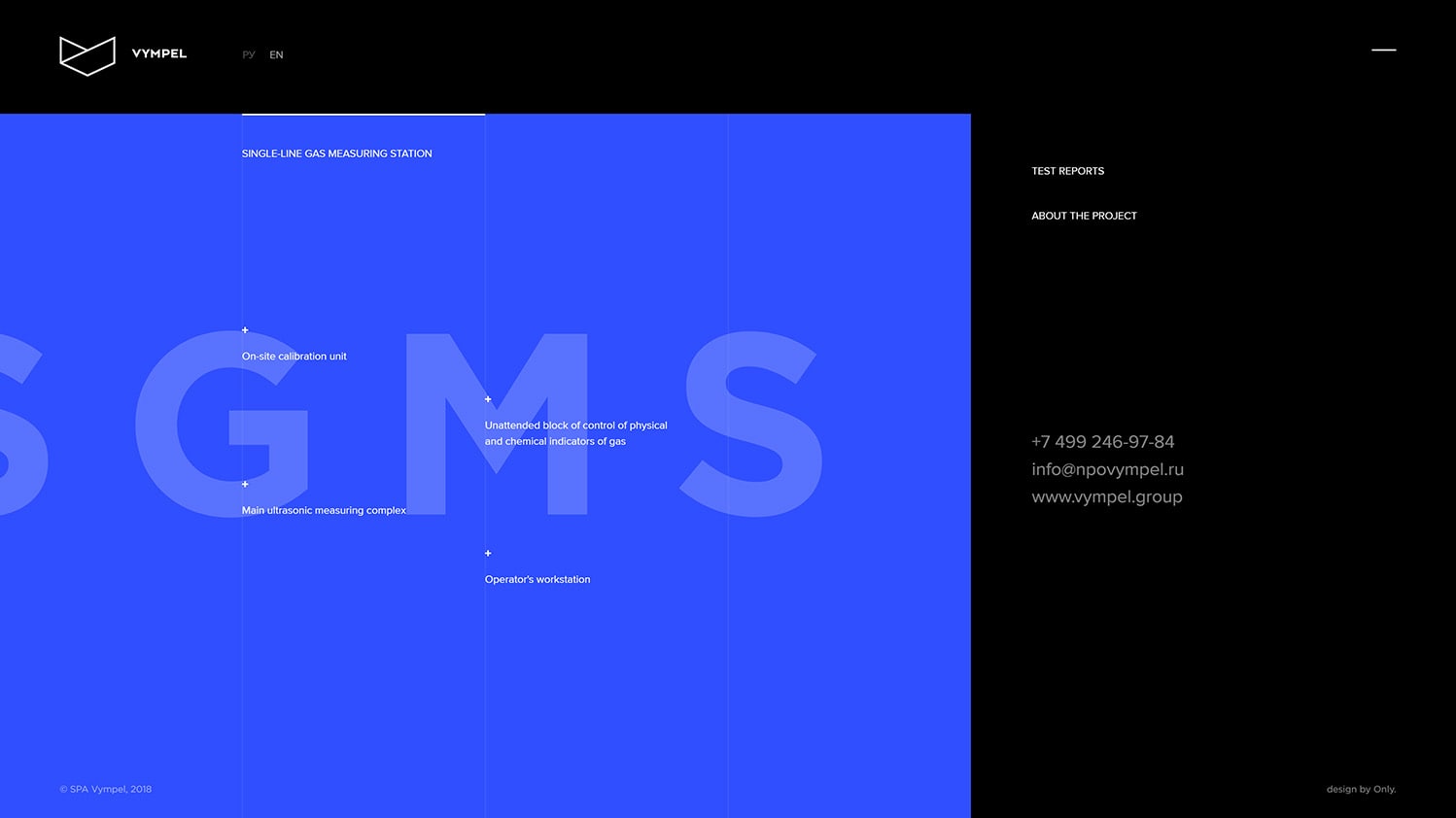 3D Video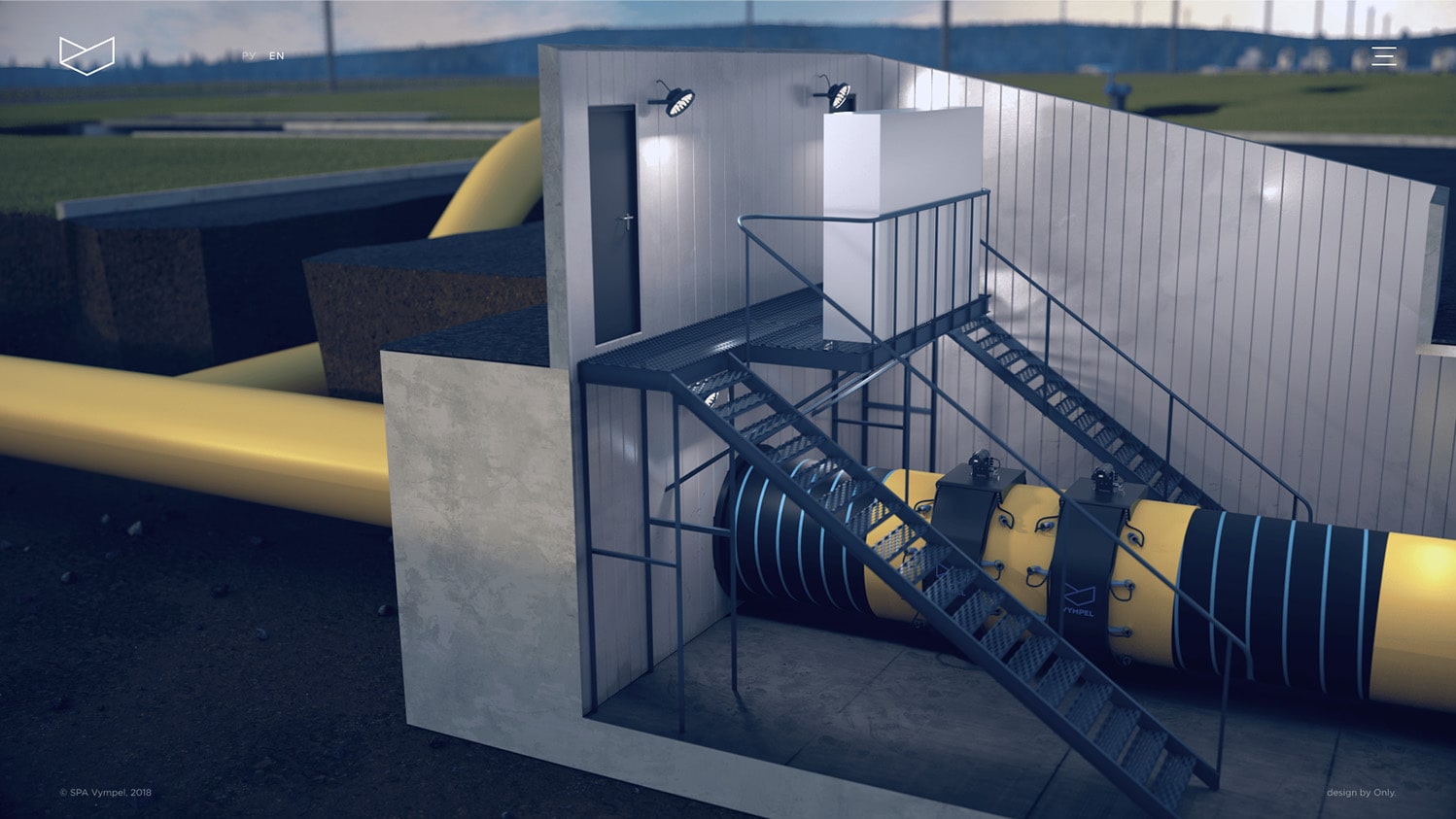 mobile version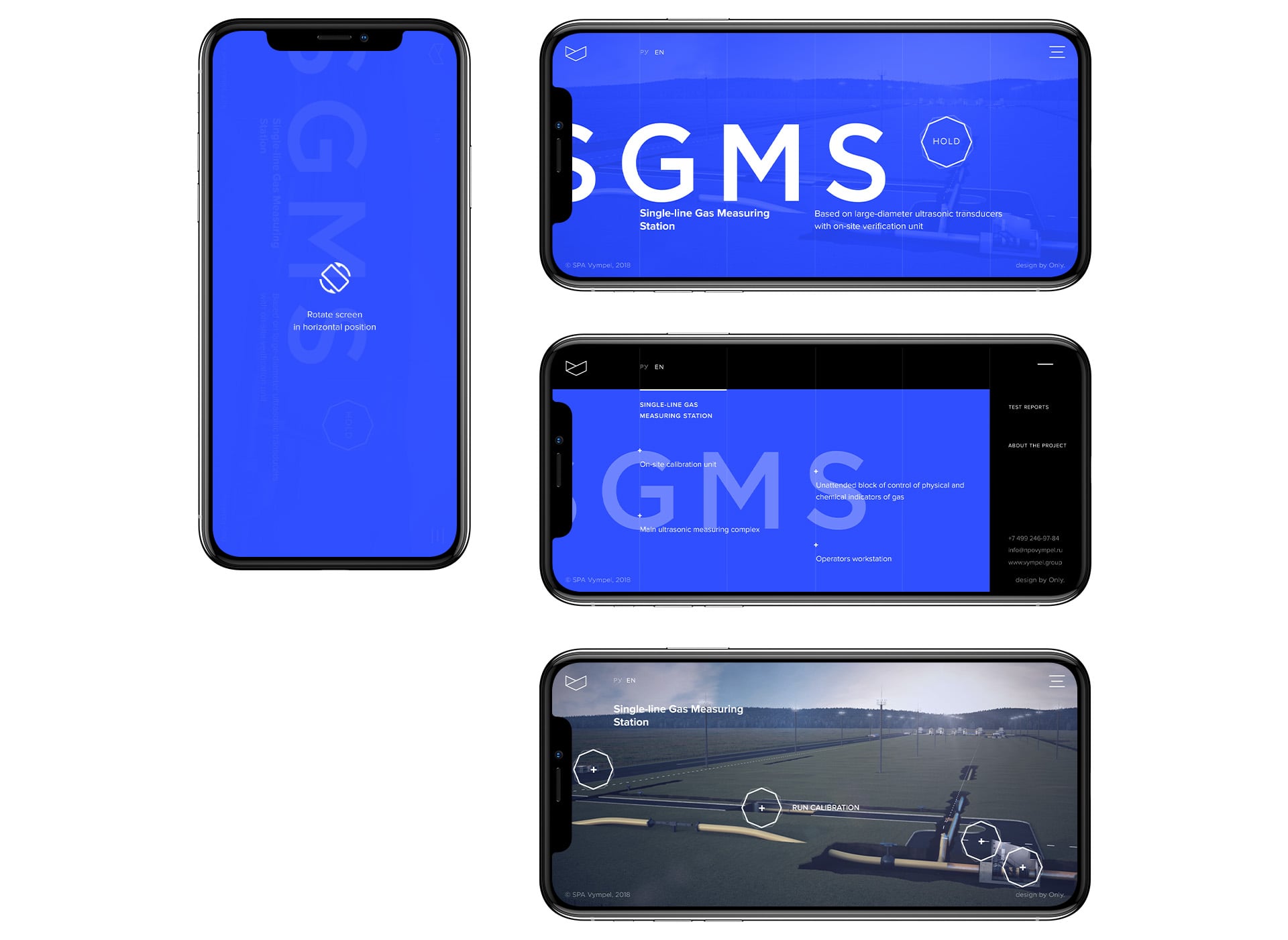 Interactive panel
4K 3D video
The site helps to visually and fascinatingly get acquainted with the principle of work and objects of OGIS. The interface also has a version for an interactive panel. Three-dimensional presentation is installed in 4K format on a multi-touch display and is used at exhibition stands.